Bowersox-Johnson, K. (2021). Living our mission: Aligning our organization's strategic plan to the work. Leadership Abstracts, 34(10). https://www.league.org/leadership-abstracts/living-our-mission-aligning-our-organization%E2%80%99s-strategic-plan-work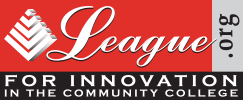 In December 2019, Seattle Colleges' colleagues Victor Kuo and Daihong Chen (2019) introduced the institution's strategic plan scorecard to "measure what matters." To ensure that goals are achievable, faculty and staff must have ownership in developing their own plan of action that aligns their department's work to the larger institutional goals.
A lot of time, energy, and dedication go into developing an academic institution's strategic plan. However, it is hard for some staff within the institution to translate those plans into actions as the goals may feel too far removed from their daily grind. For example, without proper coaching and direction, technical support staff members who only work with faculty may not fully understand how their work directly impacts a goal specific to student retention. Therefore, the next step in the strategic plan process is involving departments in a strategic planning process of their own.